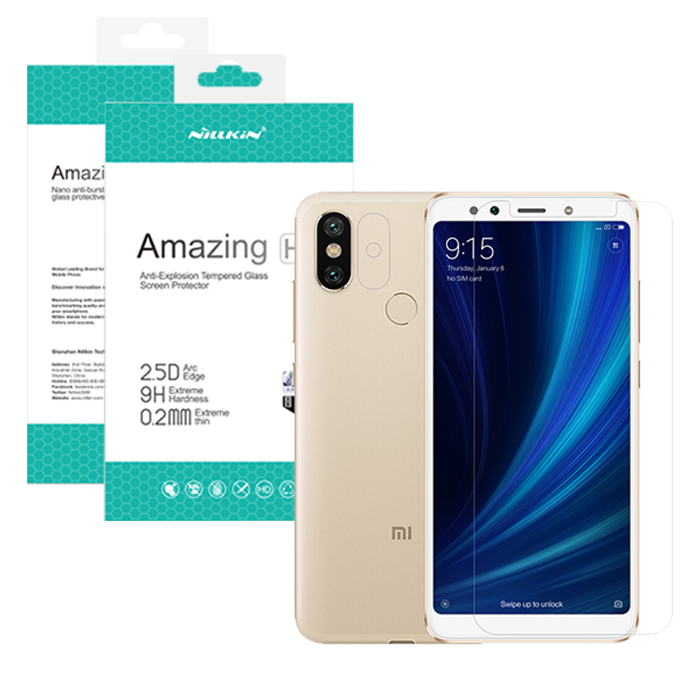 Szkło hartowane NILLKIN H+PRO dla Xiaomi Mi 6X/A2
Pełna ochrona klasy Premium
Przezroczyste Szkło hartowane Nillkin to dobry sposób na zabezpieczenie ekranu telefonu przed uszkodzeniami mechanicznymi. Produkt wykonany jest z najwyżej jakości japońskiego frezowanego szkła hartowanego AGC o stopniu twardości 9H. Szkła z serii Amazing H+Pro są w pełni transparentne, dzięki czemu nie zniekształcają one obrazu wyświetlanego na urządzeniu, oraz nie przeszkadzają one urządzeniu w wykrywaniu interakcji użytkownika z urządzeniem.
Główne cechy produktu
Oryginalny produkt marki Nillkin
Szkło hartowane o twardości 9H i grubości zaledwie 0.33mm
Szkło nie zniekształca obrazu oraz nie powoduje opóźnień w reakcji na dotyk
Warstwa oleofobowa
Bezproblemowa aplikacja - zestaw aplikacyjny w zestawie
Powłoka Anti-Glare zapobiegająca odbijaniu promieni słonecznych
Wszystkie niezbędne wycięcia przystosowane do konkretnego modelu

Dodatkowe informacje
Dzięki pokryciu szkła specjalną powłoką oleofobową produkt przez długi czas zostaje wolny od wszelkiego rodzaju zanieczyszczeń czy odcisków palców, a nawet jeśli takie powstaną, to wystarczy przetrzeć powłokę suchą szmatką by wyglądała ona jak nowa. Produkt wykorzystują technologię Anti-Glare, która nie odbija światła padającego na powierzchnię warstwy ochronnej. Powłoki Amazing H są niesamowicie cienkie, jedyne 0,33 mm, co sprawia, że są one w pełni kompatybilne z większością standardowych etui dostępnych na rynku. Sprzedawany produkt jest dostosowany do aplikacji na odpowiednie urządzenie, posiada on wycięcia na czujnik światła oraz aparat frontalny. Sam proces instalacji szkła przebiega bezproblemowo - w skład produktu wchodzi specjalny zestaw aplikacyjny, dzięki jego użyciu po nałożeniu szkła na powierzchni ekranu nie pozostaną bąbelki powietrza.
W zestawie znajduje się także dołączona przez producenta folia ochronna, służąca do zabezpieczenia matrycy aparatu.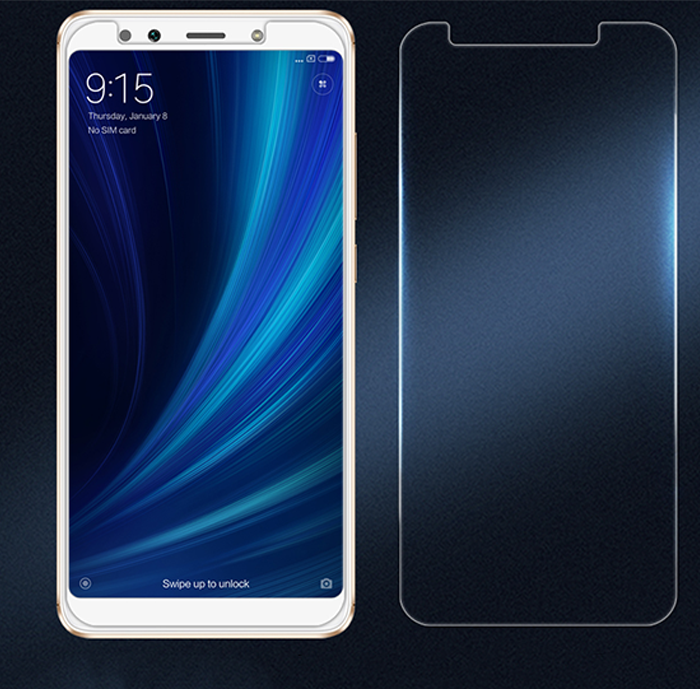 Nazwa : Szkło hartowane NILLKIN 9H H+PRO Xiaomi Mi 6X/A2
Stan:

Nowy
Rodzaj:

Szkło hartowane
Przeznaczenie:

Xiaomi
Przekątna ekranu ("):

5,99
Liczba sztuk w zestawie:

1
Zestaw do aplikacji:

Tak
Wymiary szkła (cm):

15.2 x 6.9
Konstrukcja:

zaokrąglone krawędzie|powłoka olejofobowa|otwory na czujniki/przyciski
Grubość szkła (mm):

0,33
Waga (z opakowaniem):

91 g
Waga szkła (g):

8,6
Zestaw zawiera:
Oryginalne Szkło hartowane Nillkin H+ PRO dla Xiaomi Mi 6X/A2
Ochronną warstwę do przyklejenie na matrycę tylnego aparatu
Folie ochronna, służąca do zabezpieczenia matrycy aparatu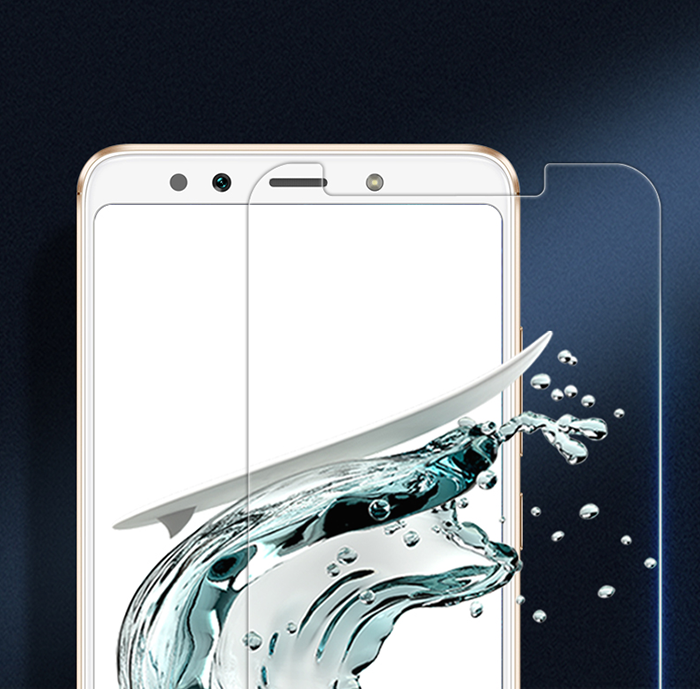 Producent urządzenia

:

Xiaomi

Type

:

Amazing H+PRO

Device Model

:

Mi 6X

Compatibility (model)

:

Xiaomi Mi 6X

,

Xiaomi Mi A2

Kompatybilność (marka)

:

Xiaomi