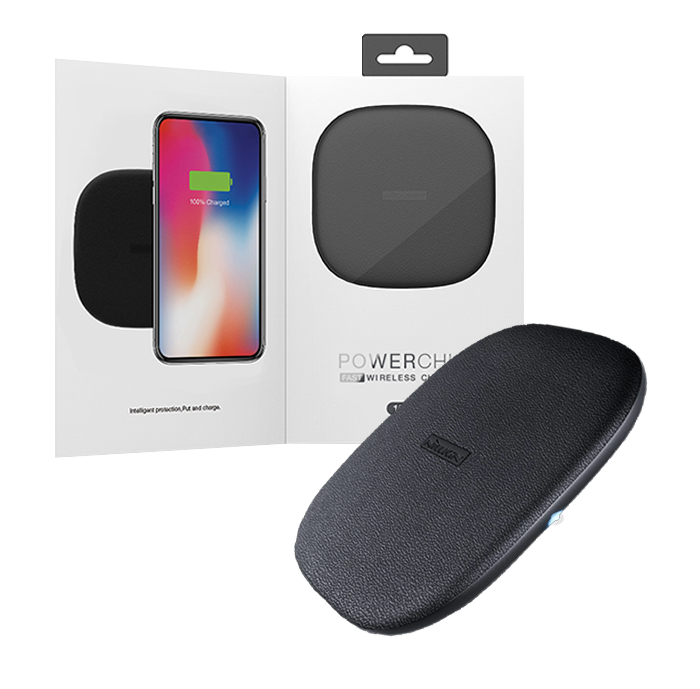 Nillkin Powerchic Fast Wireless Charger EU
For devices that support QI inductive charging technology
The Powerchic Fast Wireless Charger is another product of this type supplied by the world-famous manufacturer, the Nillkin brand. The product is characterized by a very high quality of workmanship and a compact size. The charger is made of pleasant to the touch, slightly rough and mat plastic, which has been given the character of a leather texture. The above solution allows you to easily keep the device clean.
The main features of the product
Original Nillkin product
Elegant and modern design
Compact size
Support for Quick Charge technology
Charging devices based on QI technologies
The ability to charge devices in a Case with a thickness not exceeding 6 mm
A special system that prevents overheating and overloading the device
Diodes signaling the initiation of charging

Additional information
The components of the device are made in a timeless black color, making the product suitable for everyone, regardless of gender or age. The durable and elegant casing has a strong, copper charging coil inside, powered by 9V (Fast Charge) or 5V. The whole is monitored by advanced power management systems, thanks to which the charger is protected against overheating and overloading the device. The charger also automatically goes into standby mode, when charging is completed - the charging process is monitored on an ongoing basis by a special supervision protocol. Thanks to the use of an advanced object recognition sensor, the charger is able to identify the type of object placed against it and, if necessary, interrupt the transfer of energy. The charger allows you to charge devices in a Case or holster with a thickness not exceeding 6 mm. The manufacturer also took care of the LEDs signaling the initiation of the charging mode, when the phone is properly placed on the device, on the opposite sides of the charger, delicate, blue LED lamps will light up. The base of the device rests on four, non-slip silicone legs, thanks to which the device adheres securely to the ground and does not slide on it. The device is powered by a USB Cable (included in the set).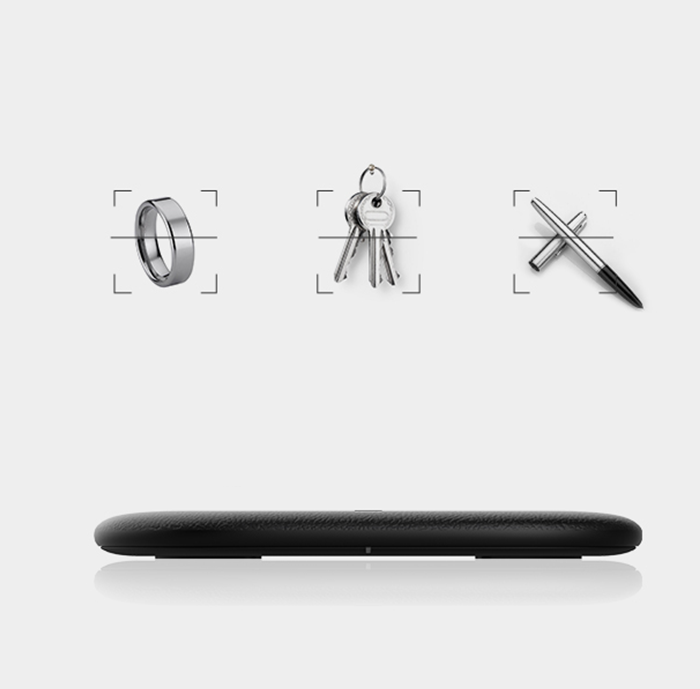 name : NILLKIN Qi Charger for SAMSUNG S8 S9 IPHONE 8 X Powerchick
State:

New
Mark:

Nillkin
Connectors:

microUSB type B
Compliance with the standard:

quick charge 1.0 | quick charge 2.0
Number of devices charged simultaneously: 1
Cable included:

Yes
cable length (m):

1
Output voltage (V):

5/9
Color:

black
Output Current (mA):

2000
Diode indicating the status of the charger:

Yes
Product weight (g):

99
Power (W):

10W (MAX)
Size (mm):

99.5 x 99.5 x 10
Weight (with packaging):

205 g
Set contains:
Nillkin Powerchic Fast Wireless Charger EU
Power Cable
English manual
Original packaging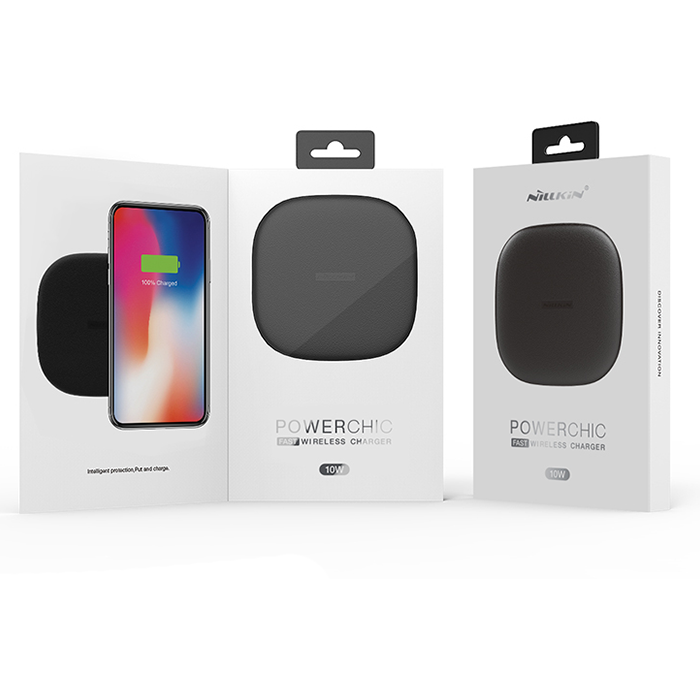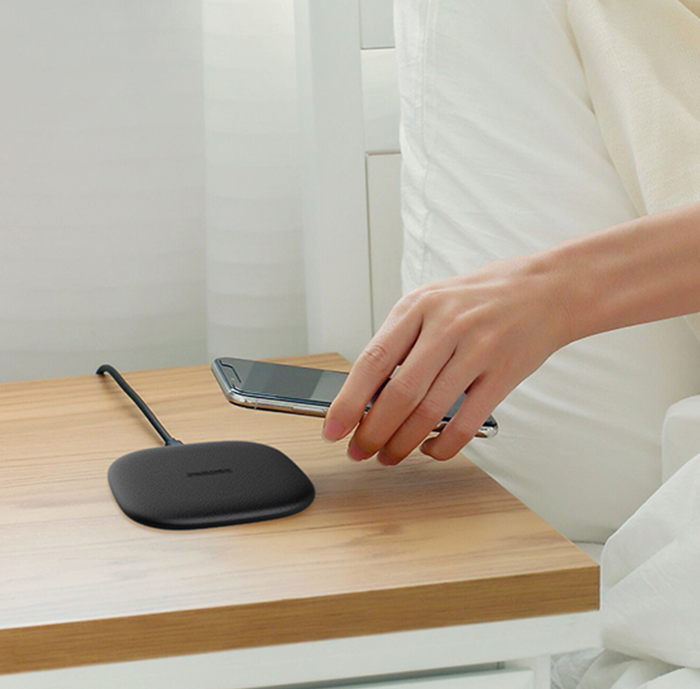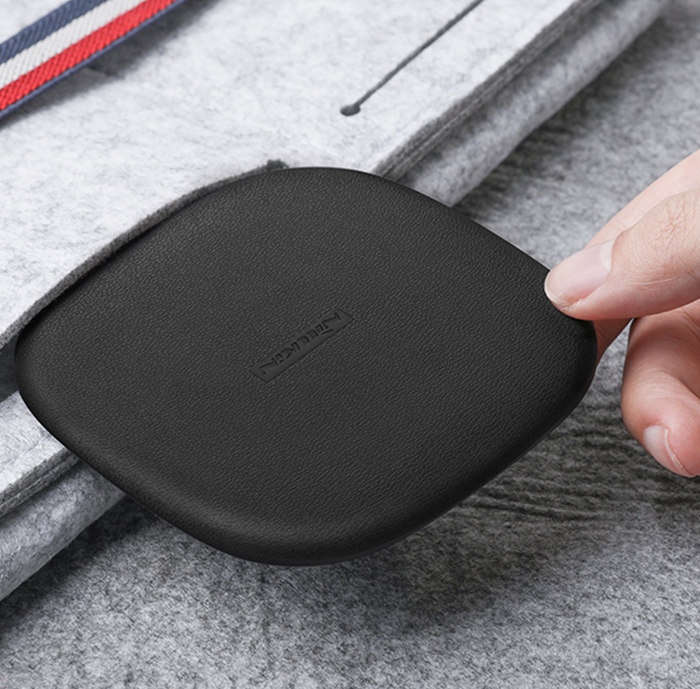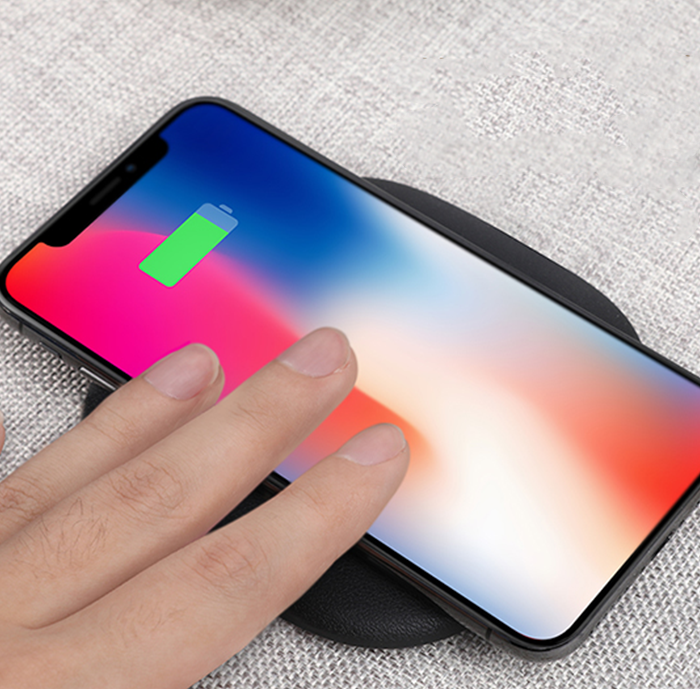 Type

:

Ładowarka

Color

:

Czarny [eng]

Condition

:

New