Car phone holder comparison
2021-09-02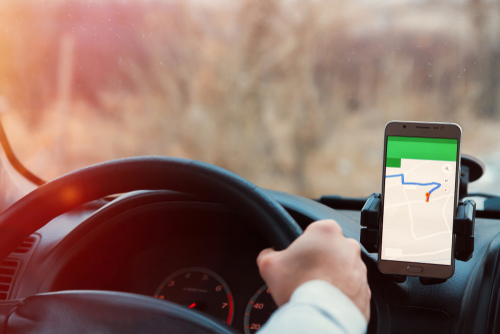 Currently, most people have their own car, which travels or which is used for work. Professional drivers are on the road for days days or even weeks staying in one car all the time. W on the road, it is important to be able to see the phone while navigation on your phone or your job requires you to be stay in constant contact. Then we need to equip ourselves with appropriate holder for the phone. There are many options and everyone can can choose something for themselves. We will present to you in this post some most affordable car mounts.
Phone holder for traveling and working in car
Those who spend a lot of time behind the wheel, well know how important is a large field of vision. If our car is not high like a bus or a TIR, the most important thing about a holder is its location. It cannot cover even the smallest part of the road from any side of the road from either side. Therefore, a good option will be a holder mounted somewhere on front of the board.


Exactly such is iOttie iTap.
It is installed in the air vents so that it does not visibility of the windscreen. It is also very convenient for convenient for those who need to quickly remove the phone from the holder and and quickly install it. Thanks to magnets and a special plate, which is mounted under or on the case you do not have to worry about tightening arms. I use it myself and I can recommend it. The magnet is so magnet is so strong that never once it happened that the phone fell off the holder. Unfortunately, such a holder can obscure one of the air vents.
So if we don't want to lose a tiny bit of air, we can use the iOttie iTap 2
, which we fix in the CD drive. Of course, if we do not use it too often.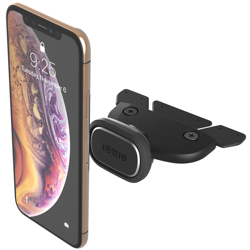 However, if we often use navigation on the phone, it would be useful to have access to a charger. If your phone has an inductive inductive charging, choose a car holder
Baseus Smart Vehicle Bracket Wireless Charger
.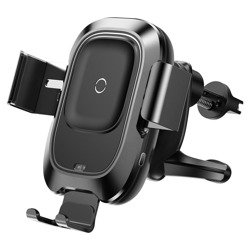 The charger it contains is
Qi
standard
,
so you don't have to worry about weak charging or compatibility with your phone. In addition, the smartphone in this bracket can be rotated 360 degrees. This gives you a lot of room for maneuver and to your individual requirements. You can also recommend it people who often travel by car.
Car phone holders
During a long journey, company's route by bus or by tire it is important to to keep your eyes focused on the road. So it would be best if our phone with navigation was placed directly in front of us. For this car holders with a mounting on the windshield and, of of course with charging, preferably inductive.
theiOttie Easy One Touch will be a good solution. We can mount it both on the glass and on the board with the suction cup. The charger I have is also standard Qi standard. You do not have to worry that the holder will not fit your phone. The grips can be set up for virtually any smartphone model.

However, if you would like to choose something cheaper, you can think about Baseus Osculum Gravity.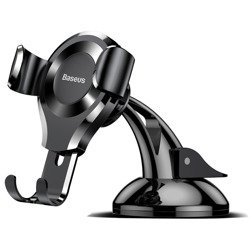 About Baseus company we can say that it has very good quality to price ratio. The holder does not have inductive charging function, but it has very easy mounting system mounting system. Quite quickly you can remove the phone from it, and putting it requires only inserting the phone, the grippers themselves clamps themselves.